Assistant Mentor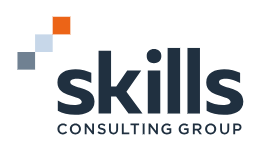 Skills Consulting Group
Auckland, New Zealand
Posted on Tuesday, September 12, 2023
Assistant Mentor
24/08/2023
24/09/2023
Permanent - Full Time
Auckland
Specialist Trades
We are people creating futures for people….here in Aotearoa and around the world!
We are Skills Consulting Group, an international team of experts in organisational performance, workplace wellbeing, learning and development and education consulting based in New Zealand and working with clients around the world.
We live and breathe workplace productivity. We help organisations to organise and upskill their workforce. We assist countries to drive their economic growth.
And right at the core of everything we do is People.
Job Description
The purpose and meaning of your job:
The Assistant Mentor in the Electrical Industry will play a crucial role in supporting the mentor field team, while we guide our apprentices as they develop their skills and knowledge within the electrical trade. This position involves providing administrative, relief support and some pastoral care to ensure our apprentices are successful in achieving their qualification.

Reporting lines:
The Assistant Mentor reports to The Field Support Manager and is part of the wider Field Team. This role has No direct reports.
Your key responsibilities:
Mentorship and Pastoral Care:
Supporting mentor activity that encompasses emotional well-being and personal development
Provide compassionate and empathetic support to apprentices, triaging their situation to the appropriate ETCO team member.
Foster a safe and inclusive environment that encourages open communication and the sharing of personal experiences.
Safety and Compliance:
Awareness of health and safety policies, and mindful of protocols and procedures
Adhere to safety guidelines and intervene if necessary to prevent potential hazards
Progress Tracking:
Maintain accurate records and reporting as required to support the wider team
Collaborate with mentors to prepare regular progress reports for both apprentices and employers/hosts.
Communication:
Communicate effectively with apprentices, mentors, tutors, and other team members to ensure a smooth flow of information and feedback.
Address any concerns or challenges raised by apprentices
Desired Skills and Experience
Your qualifications & skills:

Microsoft Office Suite, particularly Excel and a good understanding of how to navigate Teams.
Excellent interpersonal and communication skills
Strong problem-solving abilities and a patient, approachable demeanour.
High attention to detail and organisational skills.
It's important to our team you have these personal attributes:
You align with the Skills Group vital signs, Joy, Manaakitanga, Collab, Bold

You're commercial, inquisitive, and driven to make Skills Group an even better business offering.

You enjoy a collaborative, fun but hard-working environment.