Business Development Manager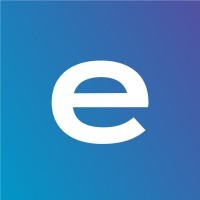 Enlighten Designs
Sales & Business Development
Posted on Tuesday, August 29, 2023
About You
Picture yourself as a tech-savvy trailblazer, someone who doesn't just sell business solutions but transforms them into thrilling adventures. You're not just a communicator; you're a conversation magician, and your passion for identifying, nurturing, and closing opportunities is second to none. Quotas? They're not numbers; they're your personal challenge! Engaging with stakeholders is your jam, and your negotiation skills? They're legendary.
But here's the kicker – you're not just about business. You're about identifying opportunities and crafting innovative, tailor-made solutions that keep businesses on the winning track. You live for this.
What You'll Be Doing
Crafting and enhancing account strategies that are more exciting than a treasure map.
Being the fearless leader who guides delivery teams to legendary victories.
Expanding client and partner relationships so deeply that you practically become a part of their team.
Not just meeting, but crushing your monthly, quarterly, and annual sales quotas.
Forecasting like a weather wizard and managing pipelines like a pro.
Helping clients embark on their journey with us, ensuring rock-solid agreements are in place.
Joining forces with the team to execute marketing initiatives that will make waves.
What Would Make You Ideal?
5-8 years of proven ICT sales success? More like 5-8 years of epic ICT sales adventures!
The power to build not just relationships but alliances, both inside and outside.
Confidence that can move mountains and influence that can sway tides.
A passion for sales and technology that's contagious.
Communication skills that could charm a dragon.
Negotiation skills so sharp, they could cut through steel.
Time management that's smoother than a perfectly executed dance.
A degree in business or computer science? Optional, but a bonus!
What's in it for you?
This is a challenging and rewarding role, where you will be able to use your management and leadership capabilities to add huge value to the way our team operates.
A culture of learning and development where you are supported to continually develop and grow.
An office in the heart of Hamilton CBD; close to the best cafes and restaurants.
We are a quirky and fun team who love to take a break from our work for 3pm hacky, Friday drinks, lunchtime boardgames and regular team lunches. You'll soon learn we take every opportunity to celebrate, starting with all team members getting delicious "cakebox" cakes on their birthday.
To Apply
At Enlighten, we firmly believe that diversity is not just a buzzword; it's a powerful force that drives innovation, creativity, and success. We are committed to fostering an inclusive workplace that reflects the richness of the world around us.
We encourage individuals from all backgrounds, regardless of age, gender, race, ethnicity, religion, sexual orientation, disability, or any other dimension of diversity, to apply for opportunities within our organization. We celebrate the unique perspectives and experiences that each individual brings to the table.
We're based in Hamilton, but if you can make it for monthly company days and client meetings, we offer flexible working arrangements. If this role's story sparks your curiosity and aligns with your strengths and motivations, then apply below
Ready to join the adventure? Apply now! 🚀🌟
Please note: You must have the legal right to work in New Zealand to apply.